Meet Pastor Jewett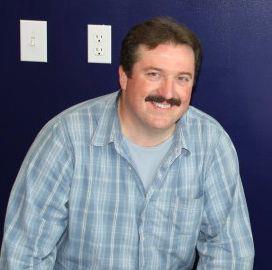 When Bruce was five, his father, Rev. Lloyd Jewett, began his pastorate in Lenawee County. Growing up as a "preacher's kid," Bruce had the opportunity to become familiar with the job description and expectations of ministry. Upon graduating from Tennessee Temple University in May, 1985, he was ordained in June, and he, and his wife, Lori, began serving at Jasper Bible Church, July, 1985.
He is grateful to Lori for all her help in ministry. She serves as his secretary and leads the praise team. Also, she has directed numerous cantatas, musicals, and dramas as well as singing solos, playing piano, and a puppet ministry.
Pastor and Lori have two children: Dan, a Senior Web Developer (He, and his wife, Kennedy are both Cedarville University graduates); and Olivia, a psychologist, married to Glenn Thompson, living in the Grand Rapids area.
Bruce enjoys preaching, teaching, counseling, visiting, and administering. He's an Ohio State fan (unless they're playing Michigan) and looks forward to an occasional double cheese pepperoni pizza.